Treatment Services:
The Balanced Dog focuses on the 'hands on' osteopathic treatment and rehabilitation of dogs for a variety of musculoskeletal conditions.
---
What is Osteopathy?
Osteopathy employs the philosophy that "the body is a unit", where the Osteopath considers the function of the body as a whole entity.
In other words, Osteopaths look at how the skeleton, joints, muscles, nerves, blood vessels, and fascia function as a whole. Unique attention is paid to the complex interrelationships between the body's structure and the way it functions.
Osteopaths are highly skilled, university trained, primary health care professionals. They use the information from the history, observation and appropriate clinical exams to formulate a diagnosis and treatment plan.
If the Osteopath is concerned by the presentation or thinks it warrants further investigation, they will refer appropriately to other health care practitioners.
Osteopaths can also have specific clinical interests in a focus area or for unique patient groups. In the case of the application of osteopathic principles to animals, further post graduate training in either Animal Osteopathy, Animal Biomechanics, or Canine Rehabilitation is required.
In a typical trip to an Osteopath, after assessment and diagnosis, a wide range of "hands on" treatment techniques will be applied. Techniques may range from soft tissue massage, joint articulation, visceral and myofacial release, to biodynamics or cranial treatment.
After the "hands on" treatment, the Osteopath will formulate an appropriate rehabilitation program, adjunctive treatments (e.g. acupuncture, laser therapy, hydrotherapy), and things to avoid / minimize around the home / car.
Its important to realize that every patient and injury is different. Something as simple as the chronicity of the issue may determine how many treatments the patient may require. Ongoing maintenance may also be required in the case on ongoing issues like dysplasia or arthritis.
You can make an appointment directly with an Osteopath, without a referral. But its important to remember Osteopaths are not Medical Practitioners or Vets. If medications, scans, or more specialized tests are required you will need to visit your Medical practitioner / Vet.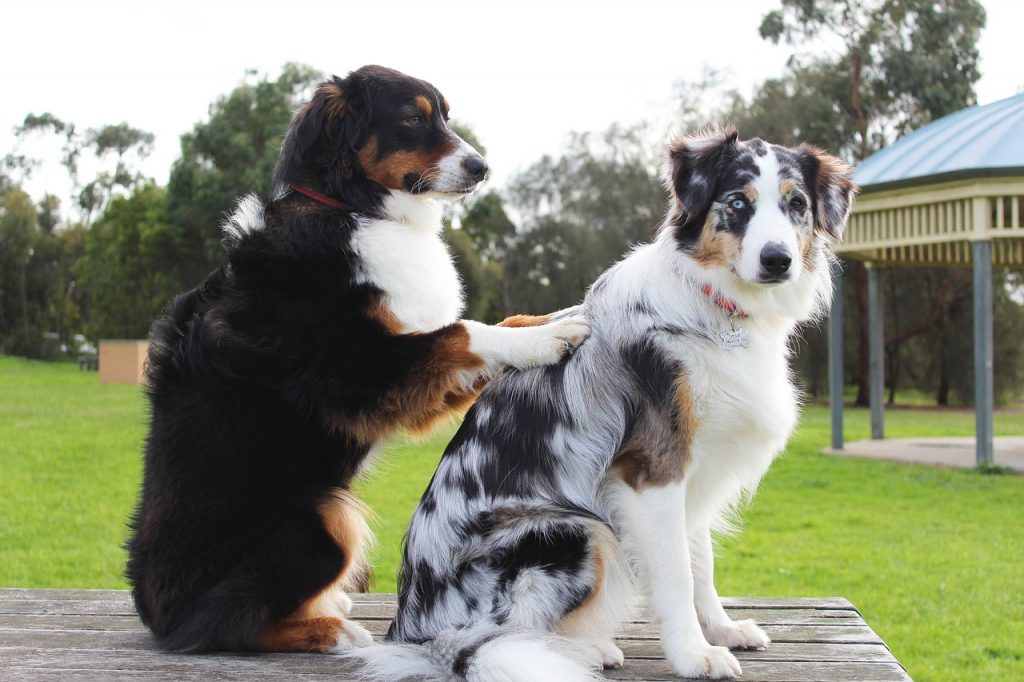 ---
How Can An Osteopath Help My Dog?
Dogs can get tight muscles and stiffness just like humans. This can cause pain, injuries and reduced performance. Even more so if we ask them to regularly train and compete in Agility, Obedience or other physically demanding activities. It's not only sporting dogs that can be affected but any dog that does rigorous exercise, or is affected by arthritis or advancing age.
Treatment is aimed at addressing the tight muscles and imbalances that exist, ensuring optimal movement and reduced strain through the dogs musculoskeletal system.
Preventative care and maintenance is one of the best health investments you can provide for your dog. Regular care of muscles, joints and tendons maintains flexibility and mobility which is the key to avoiding injury, speeding recovery and improving performance.
Prior to an appointment, we always advise that you contact your Vet if in any doubt about your dog's health.
---
How Do I Know If My Dog Needs Treatment?
Does your dog limp? look stiff? have trouble getting up or lying down? struggle going up or down stairs, or jumping up/down? move suddenly if you touch a certain area? sit with their legs to one side? walk or run 'crooked'?
If you answer 'yes' to any of these then your dog could benefit from treatment.
---
What Other Services Are Provided?
Rachel also utilizes laser therapy and rehabilitation programs as part of a complete treatment.
---
Do You Need a Veterinary Referral?
A veterinary referral is not required, however communication with your dog's Vet is certainly preferred.
If your dog has a new injury it is important to make sure your dog has an accurate diagnosis and that any medical or surgical treatment that is required is administered by your Vet. Where necessary, we will liaise with your dog's Vet to ensure complete, professional care is always achieved.